Decoding your envelope of performance
Part 3 of 3
In the previous two write-ups dedicated to your 'Envelope of Performance', we made a case for experimentation as a conduit for meaningful change.
At Image Ability, we advocate building an image capability rather than a dependency. So we approach every image project with a healthy attitude to experimentation; this is helpful and the only sensible way to help others with image issues for lasting impact, not just for a specific event.
A quick glance at someone's choice of 'covers' can reveal their personality, their habits, and so much more. Equally, understanding their struggles or challenges is augmented by what their covers communicate. In this way, the full picture is better defined and actionable with the right approach.
We have met people who were stuck in their role at work, and, unsurprisingly, this tends to be confirmed by what's in their existing wardrobe: an excess of twinsets or 80% neutral beiges says so much! There are others who have been promoted to the Board and expected (and sometimes nudged!) to do something about becoming more people-centric; for them, there wasn't a single romantic piece in their entire wardrobe: and so forth. This is simply data and observation – but with no judgement. However, this is a very helpful and valuable starting point for those that want (or need) to achieve some form of change.
This takes us back to the elasticity of our respective 'envelopes' within the context of both our personality and our aspirations: everything from new roles, new projects, where we live, etc. – are healthy prompts for us to both enhance &/or minimise certain aspects of our external image. The good thing is that we can learn how to achieve that balance – in both our inner and outer image.
As individuals, it is up to us to do something different about change and use all the levers at our disposal. So, as we must dress every day, it is a no-brainer: what we wear is a handy place to start. So, why not use this powerful lever? What's more, it can be fun!
Most of the women we meet at Image Ability are interested in change: they tend to be at a crossroads, transitioning in some way or another: getting back to work, preparing for a new job, getting out of a rut, dealing with over-bearing colleagues; negotiating with male seniors; figuring out their leadership style; developing a voice; etc. And, whether they like it or not, one of the most telling measures of their existing behaviour is what they wear.
Our approach incorporates the tried-and-tested formula of change management:
Identify the existing or current state.
Identify what you would like it to be.
Subtract (a) from (b), i.e., identify what it is that you need to do.
Formulate a plan . . . and get on with it.
In practice, there is an extra component that sometimes helps:
Appoint a project manager to ensure that progress is maintained!
And, time and again, the core (or the essence) of what is required is some form of (what I choose to call) 'image engineering'.
Data scientists talk about 'Feature engineering' defined as –
The use of domain knowledge . . . to identify which features are relevant and informative for a particular task.
This is precisely what we do: to use our domain knowledge and experience to identify what's relevant and informative for a person's image . . . and disregard all the noise (technical term for spurious concerns) that tends to get in the way.
I founded and grew a data science company and developed wide experience in identifying what matters when identifying where to build, e.g. a shopping mall or supermarket, within the developer's budget constraints. Interestingly, the same skills are required for re-engineering &/or re-designing somebody's personal image. The key is to define the existing situation and the end result ('image destination aspiration') rigorously but within the envelope of the performance of the person concerned.
Indeed, one of the most visible dimensions to work on is the clothes we wear, which, of course, need to be fit for purpose. However, all too often, that isn't quite as simple as buying a new suit or frock!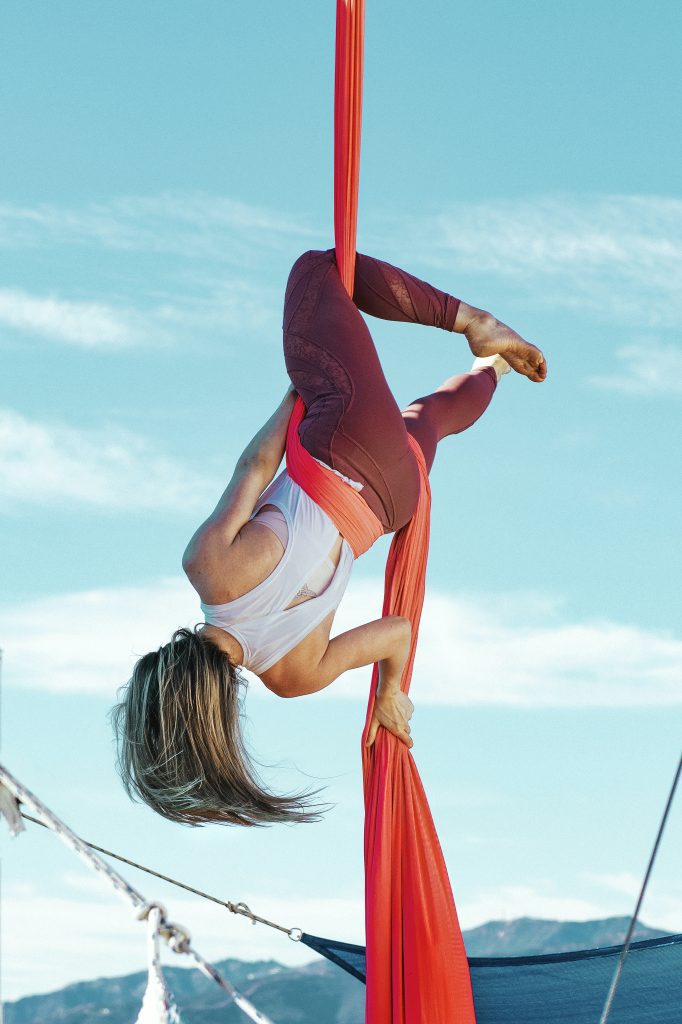 You can also learn more about your inner and outer characteristics and your overall attractiveness index (or proposition), and you'll learn how to determine your personal profile when you join our programme Realise Your Future Image. The assignments may 're-image' you in an archaeological dig or a stroll in the park; you will also collate your own scrapbook.
Revisiting your visual DNA is useful and rewarding for your image narrative and fun, too. After all, history doesn't only have a habit of repeating itself but is also a powerful clue for the future.
I set up Image Ability to help people understand and manage their image from the inside out so that they can make the change they crave in their next stage of life or for that next project.
When you want to add velocity and relevance to your image, let's have a conversation and see how our programmes and 1:1 consultations might work for you.
We adjust to the speed you enjoy – the only thing you need to progress is a commitment to make a change.
Book a free conversation with us and get a taste of your image forward.
Visit our Image Ability store and learn more about how we can help.