Image confidence is a capability
Working together to cultivate authentic leadership, confidence and                    self-improvement for the women around you.
Download our brochure
Image confidence increases capability. Let us help you increase its value 
Would you like your people to make a positive impression, radiate competence, be resilient in negotiation and build better relationships? It all starts with the image they project. In business, we really are what we communicate, both verbally and non-verbally.
Image Ability courses, training programmes, executive coaching, mentoring and consultations are designed to enable exploration, change, growth, and action for the women in our client's team, organisations or student groups. We deliver them face-to-face, live online, fully online (asynchronous) or blended.
How we work together
Everything we do is tailored to your specific needs and can include asynchronous learning – taken from our pre-existing programmes and in a large range of subject areas – or live sessions and workshops.
We can deliver short 60-minute inspiring breakfast or lunch sessions, longer workshops or design a blend over a longer period for maximum impact. We also have mentoring, coaching and membership options.
Our sessions are interactive, and we believe in an action-based approach. This involves tools, frameworks, workbooks, and techniques that participants gain immediate reflection, insights and impact from.
Why us? 
We have forged our own image 'in the fire' coming from over 30 years of international business, working with high powered executives in financial services and the diplomatic corps, and with the more dynamic and creative movers and shakers in a wide range of industries.
Our values, experience and continuous learning have fuelled our signature Image Ability approach. We work with women and organisations who wish to attract and retain women – by helping them design, improve and transform their image and style, from the inside out, with confidence and poise.
We enable individuals and teams to grasp the opportunity to grow, succeed, and thrive through change.
Our four stages approach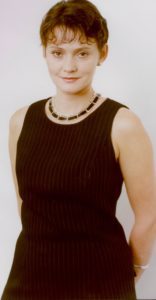 We will guide you
Our Image Ability approach is built around individuals:  for women to align their inner characteristics with their goals, to grow and enjoy realising the image for the life they wish to live while magnifying their authentic leadership potential.  Women who learn how to feel great, look good and succeed in work and life.
We will guide you towards the best fit pathway for you teams needs and success.
Our courses, mentoring and coaching programs, membership, positive technology and personal consultations are driven by your image ambitions and current challenges.
Download brochure
Your Ambitions

Align personal aspirations to organisational goals. Are you giving your people the right tools and training they need to be the best they can and make your business win?

Your Challenges

Structural uncertainty has become as certain as constant change. How do you balance growth goals, inspiring leadership and meaningful well-being?