I have already written about Mary Poppins and my Mum. What follows here is about three other women who had such impact on my early decisions: about what I wanted to do in life: this is a tribute to the language I love, to having (serious) fun with knowledge, colour and what we wear.
Muse #1
Catwalk in the classroom: communication and the power of first impression
Slender, whimsical, elegant, fun – with wide skirts that she felt good wearing. I still recall that they were '50s-style skirts with innovative elements, some with organza. She would stand up on the desk, yes, the teachers' desk and let us see her in her all in splendour. That was her own catwalk, and she was cut out for just that! At that time, it was the best she could have hoped for – create magic by communicating a great attitude and a memorable presentation. She had learned that, once she had done her 'number', we would pay attention; we all settled down to verbs and infinitives. English was so much fun with her as a teacher!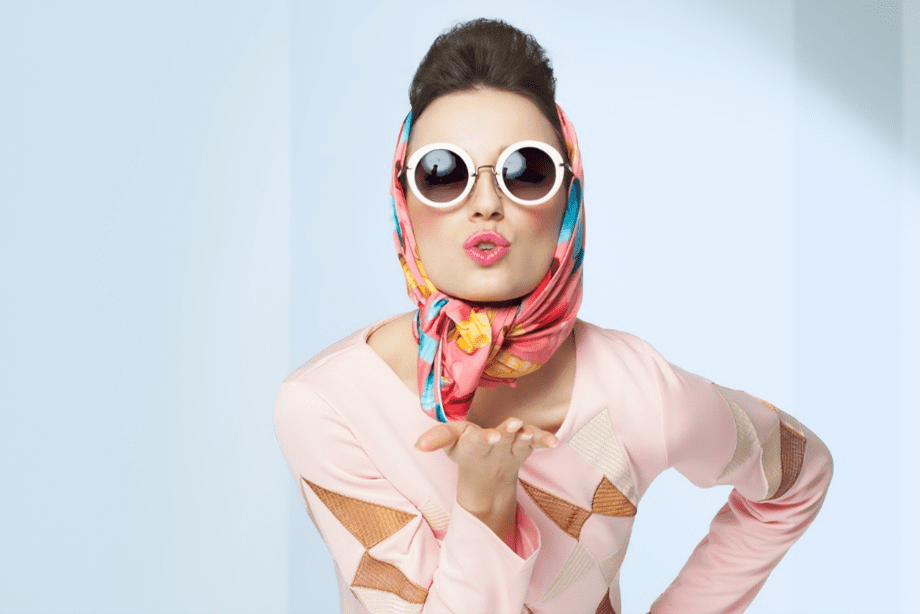 Muse #2
Inimitable at 5 o'clock: a bit more serious fun
We were sat at our tiny desks in her living room. She was rather imperious on a sumptuous couch surrounded by books perilously towering at the height of her couch, and all within easy to reach. There was a small train set on a table; little did I realise how important that train would be in what I was about to experience for the next few years.
Tanti F. was the most memorable person I had ever met. She had been living in England for 25 years since the second world war with her husband who had been an illustrious doctor in London. Not a teacher by training, she had huge talent as a sponge for anything and everything that had made an impression on her while living abroad; she took it home to Transylvania and shared it with young minds.
The train set was to help us learn the word order and verbs in this foreign language of English: each carriage had its function. I can even see them now and have always felt good about verbs and tenses because of her unique approach to teaching.
To this day, I can't understand why so many people misuse apostrophes. I know that Tanti F would turn in 'where she is now' if she thought we didn't know how to use them properly.
She was very strict about marks so, at that the first lesson, she set-down her rules: if we had got an 8 and met her in the street, we were supposed to go to the other side of the road and she would understand why . . and not judge us!
If we got a 9, we could greet her in the street by nodding. Getting a ten – we needed to stop and make conversation. That was the way she was teaching us!
Then back in her living room, we would have the 5 0'Clock tea ritual. Sometimes we would have cold roast lamb sandwiches.
Muse #3
The courage of colour: all I needed to know about self-expression
Her husband had been a diplomat, and she had lived in countries far away. She was always speaking her mind and could see through everything; she knew where we were in our learning and our lives. It matched my 16 year-old mind – and that was something else!
She not only knew the history and economics of the world and made it enjoyable, but she knew the power of colour and wore it like no other that I had ever met: red, coral and hot pinks together, or with yellow, cream and orange. She was exquisite.
I knew immediately that I wanted to go deeper into learning about people and economies – and have experimented with colours for what I have worn ever since. [I also set up and ran a socio-demographic/economics company along the way].
So that is it:
My interest in character analysis started when I was nearly ten and has grown ever since; it was all nurtured by my muses who were dressing so elegantly and communicating so beautifully. Not that this would matter for everybody – but it did for me.
What they were wearing was 'talking' to us as thin, curious girls: that is where my story of colour, outfits and the world originated.
They showed us how they lived their lives and did it so well – all while, teaching us how to use verbs and tenses, facts and figures, prepositions and adverbs. Learning was an absolute no-brainer.
But, with hindsight, I do wish my muses had done a better job with prepositions: my husband still has to work on mine after so many years.
Visit our Image Ability store and learn more about how we can help.